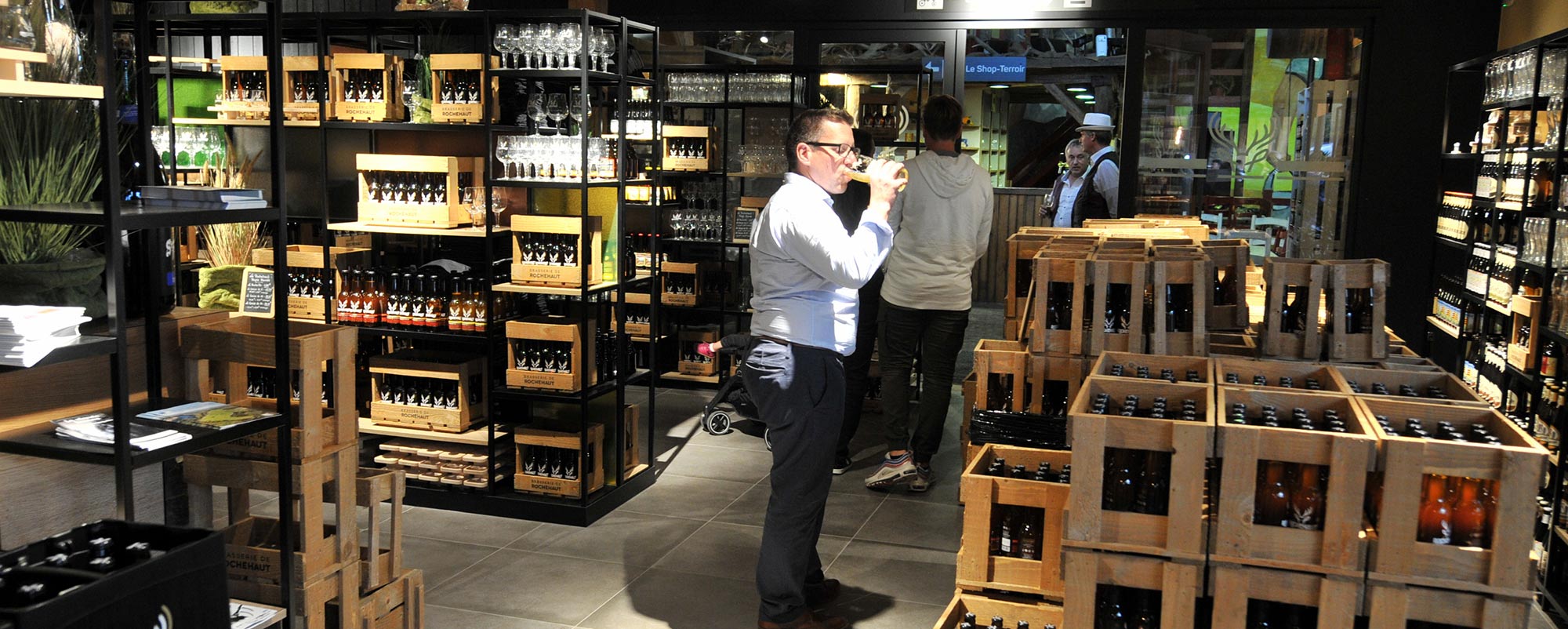 Enjoy and share a beer and get a taste of the local character!
Beers and small gourmet meals.
Rochehaut should be tasted wisely but also… with good food! The brewery was constructed around a dining room measuring around 500 m² where you can also enjoy grilled food and various homemade specials.>
A must-see for beer and Ardennes produce amateurs.
Brewery special feature: The taps are directly linked to the vat! A short circuit which ensures the beer is exceptional quality.
The brewery is open from Tuesday to Sunday from 10 AM to 6:30 PM.