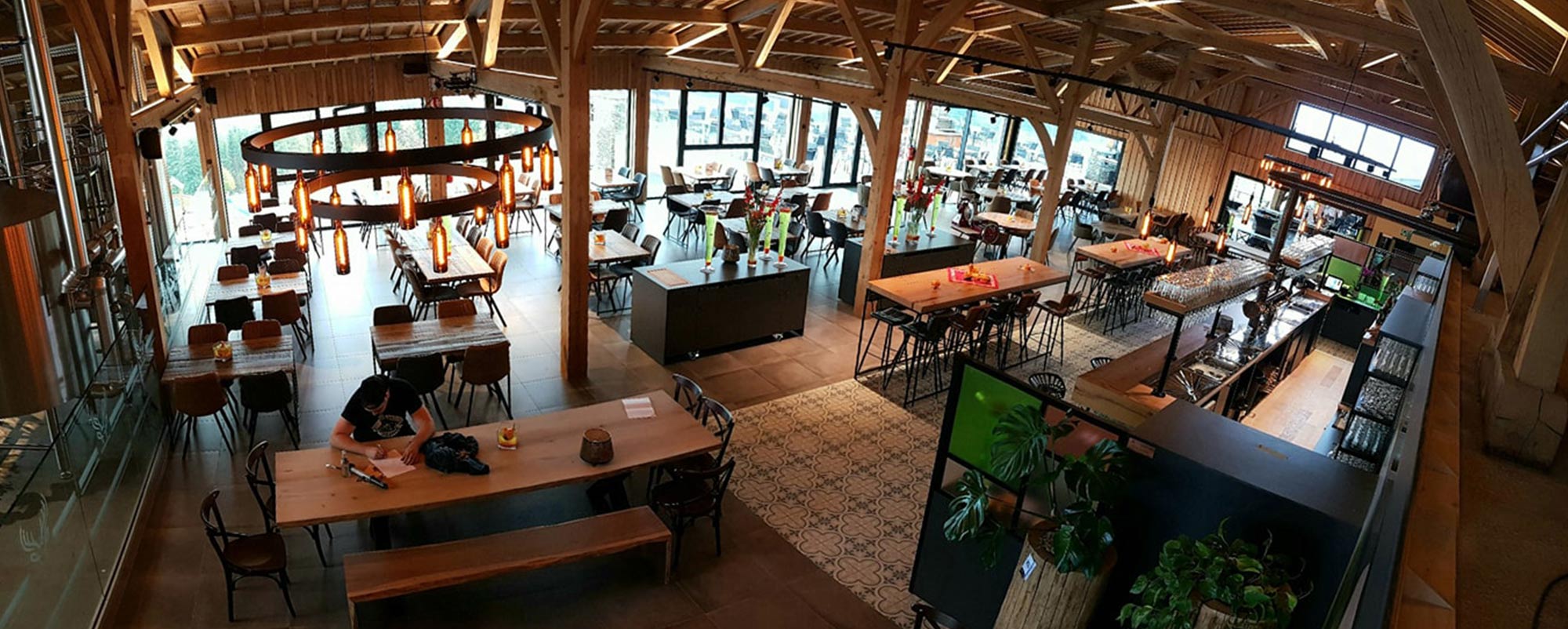 The restaurant is situated in a magnificent and carefully considered area. It is a charming location, where you can taste Rochehaut beers and enjoy various speciality grilled foods.
Menu :
We offer cured meat platters as well as the Auberge de Rochehaut classics (burgers, côte à l'os, Angus beef, …).
We also serve more specific dishes such as Welsh rabbit (sandwich with egg and melted cheese) or poutine (a mix of chips, cheese and pork).
The children's menu refers to the story of the three little pigs: Nif-Nif the minced beef, Nouf-Nouf the hamburger and Naf-Naf the penne gratin.
In the future, dishes prepared with our various beers will be added to the specials.
The BBB!
The Brewery's Brilliant Buffets are on offer certain days of the week and at the weekend. You will get the opportunity to taste a selection of cold and warm dishes as you please at a reasonable price.
Le P'tit Parc-Loisirs, a paradise for children!
Located just below the brewery, our park has a secure playground and a small wildlife park for children. A lovely wooden hut is home to plenty of different animals. You can go up to them and stroke them without being in any danger. The playground is directly accessible from the terrace down a slide that children can smoothly glide down.
Open 7 days a week
From 10 AM to 6:30 PM