Our craft brewery is the latest addition to the Rochehaut site. Arnaud Boreux's beers are of the same HIGH QUALITY as all the products available at L'Auberge de Rochehaut.
follow us
Arnaud Boreux trained as a brewer to further his passion for craft beers.
In a quest to bring you a product as local as possible, he uses ultra-pure soft water from a source fewer than 5km from the brewery. The resulting beers are clean on the palate to further enhance their delicate flavours.
TerraBrew label, which guarantees its provenance and ensures a fair price and financial stability for the producer.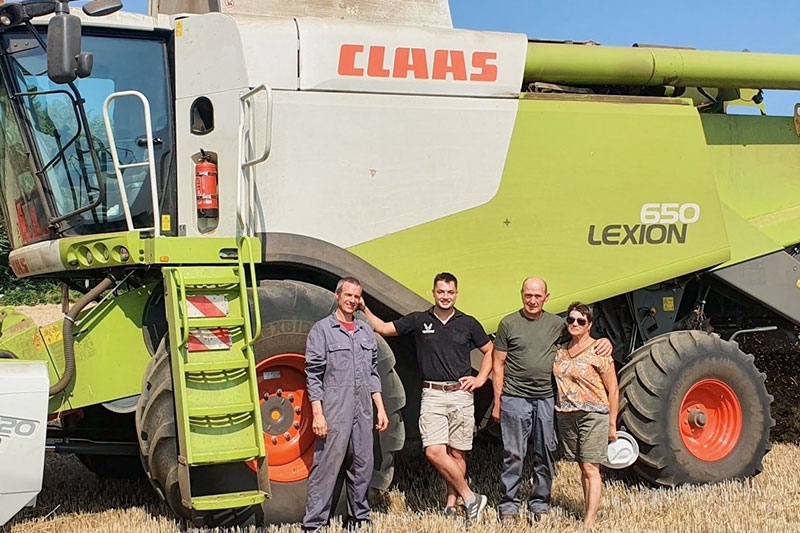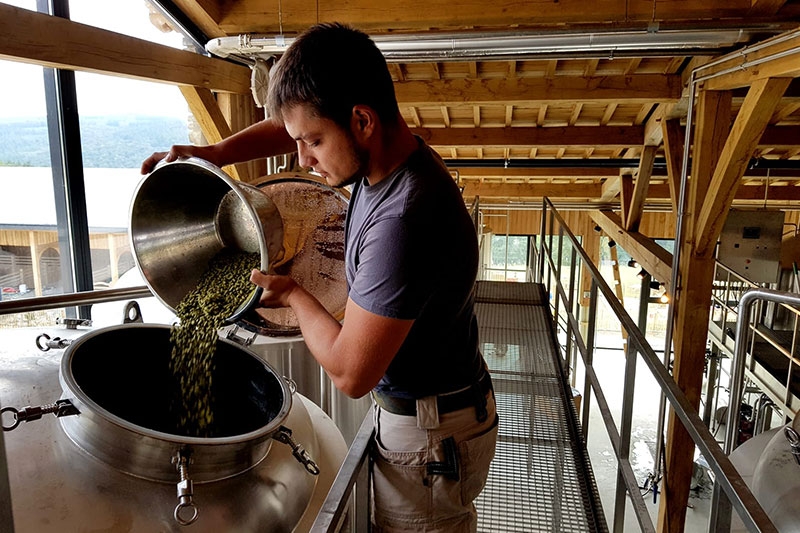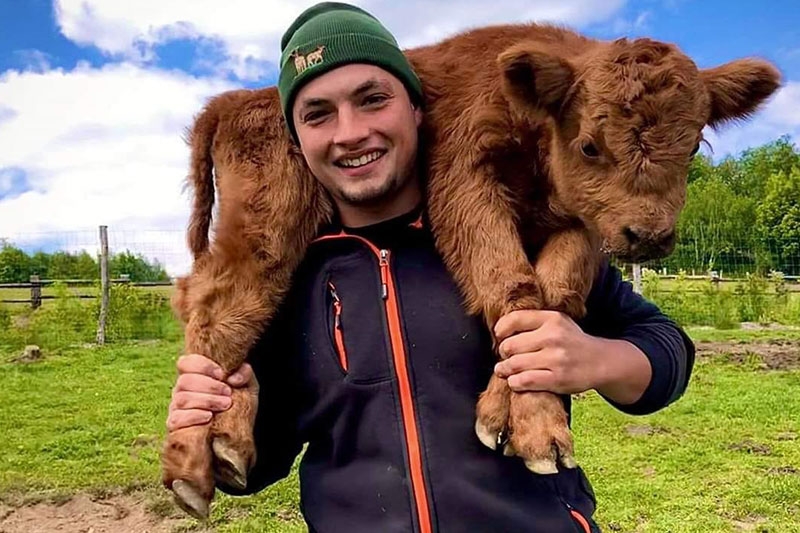 Beers from here
We have a permanent range of five top-fermented beers plus a one-off special brew for you to enjoy the next time you visit.
Brewed and bottled at Rochehaut, they are all made using local water, Trappist yeasts and Belgian malt.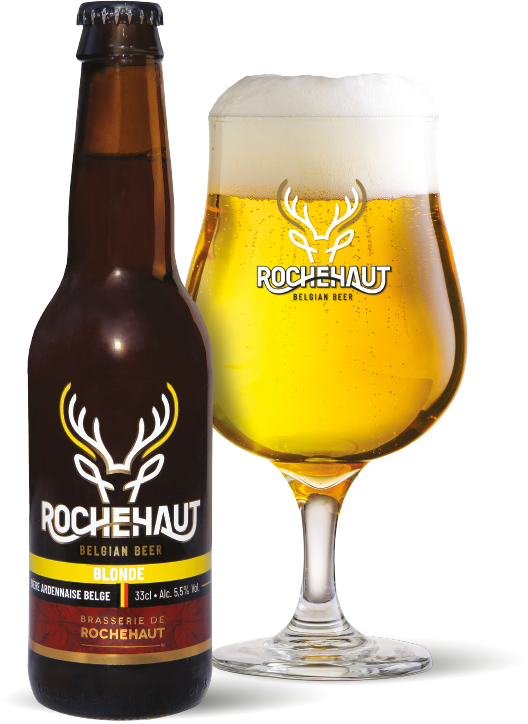 BLONDE 5.5%
The Blonde is the perfect thirst-quenching alternative to traditional Pils lager. It's lower in alcohol but rich in flavour from the Belgian barley malt and also the wheat and rye, which give it its spice and texture. It also has fresh citrus and orchard fruit notes from the yeast.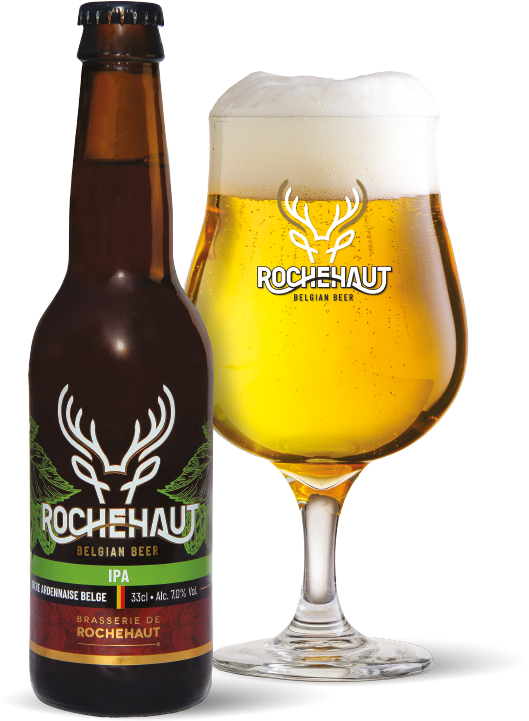 BELGIAN IPA 7%
Rochehaut's India Pale Ale (IPA) is a rich, hoppy beer. Originally hops were used by the English to preserve the beers they sent on their long journey to India many years ago. Still used for their protective properties, the American hops in this IPA pack a powerful citrus and exotic fruit punch.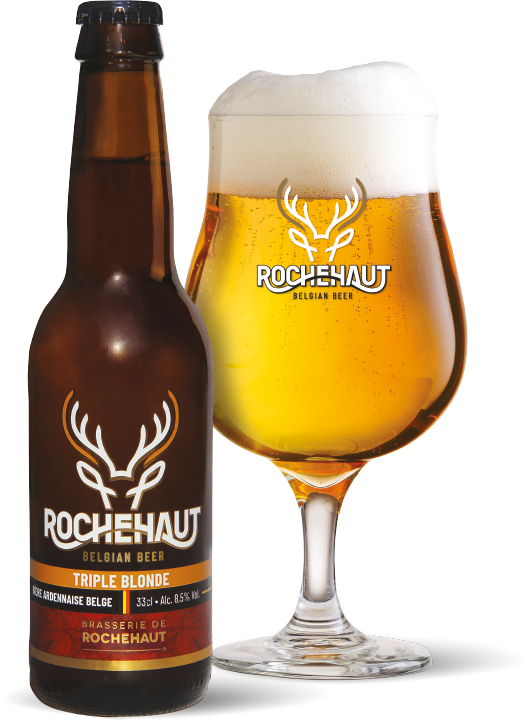 TRIPLE BLONDE 8.5%
The triple blonde is made from three grains with no added sugar. Light barley malt gives it its beautiful intense straw-yellow colour before fermentation, while oats and wheat enhance its silky-smooth texture and give it a deliciously creamy head. A mix of coriander and orange peel add a gentle freshness and citrus notes.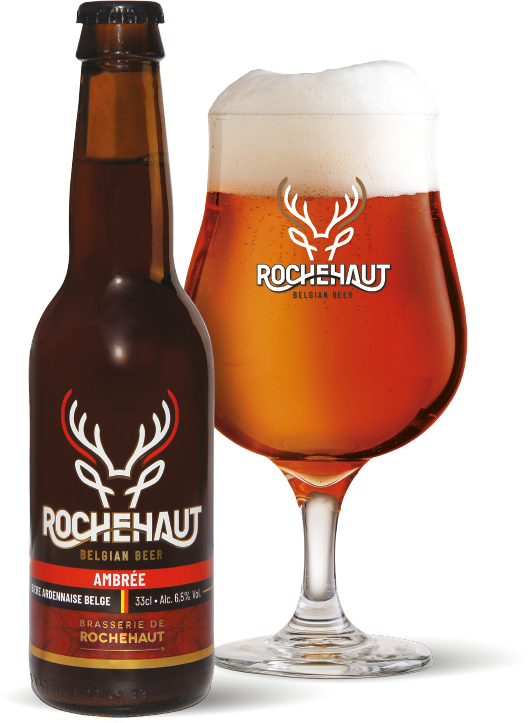 AMBRÉE 6.5%
The Rochehaut Ambrée is part of the purest tradition of much-loved Belgium beers. With intense caramel and candied fruit notes, it can be savoured on its own for the sheer pleasure of enjoying a good beer, but the caramel means that it pairs particularly well with meats that have been caramelised on the grill.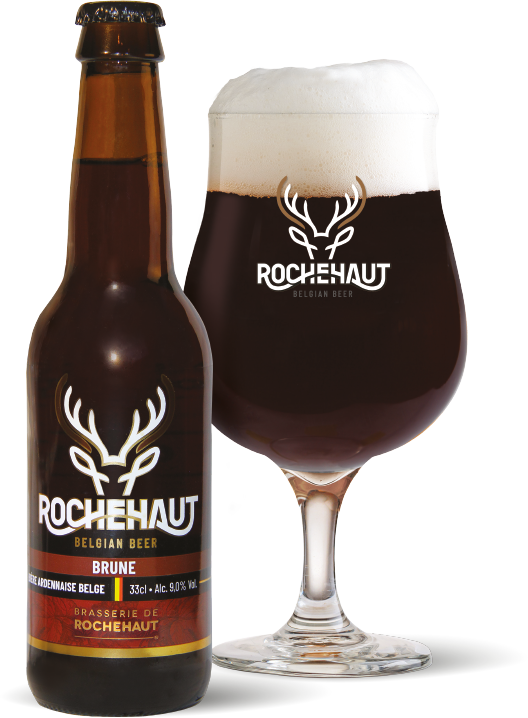 BRUNE 9%
Like all good dark beers, the Brune is full-flavoured and gentle on the stomach. The blend of kiln-dried grains and dark candi sugar results in an intense candied fruit bouquet with orchard fruit notes (apple, pear). The small proportion of toasted grain gives it its soft chocolate and mocha notes.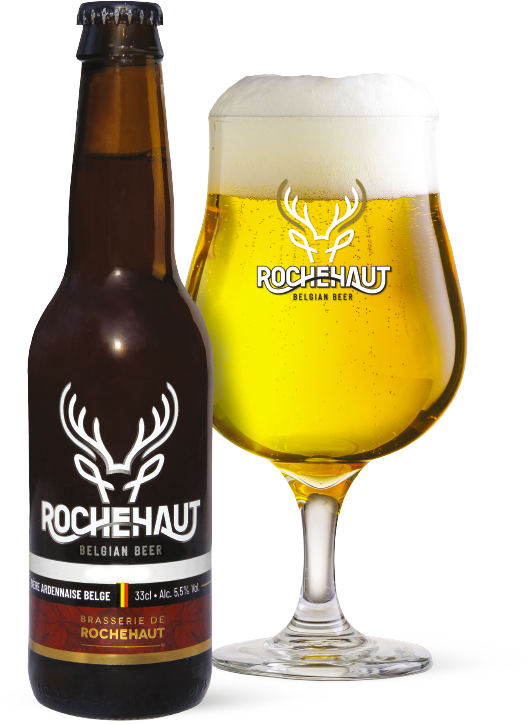 ONE-OFF SPECIAL BREWS
The Rochehaut craft brewery regularly releases new beers. These one-off creations can be seasonal, from a particular brew or simply a flash of inspiration on the part of the brewer. They are only available to drink on site.
TASTE ON SITE AND BUY FROM THE BOUTIQUE ARDENNAISE (AVAILABLE IN 33CL AND 75CL BOTTLES).
Tastings
Relax, share and enjoy characterful beers that are true to the region in which they are brewed.
Beer and food
Rochehaut beers are for savouring, on their own or with food. The vast almost 500m2 restaurant adjacent to the brewery is the perfect place to enjoy one of our famous grills or another of the chef's delicious dishes… washed down with a good beer of course.
A popular spot for beer lovers and foodies with a penchant for Ardennes produce.

And you can be sure that your beer is always top quality: the pumps are linked directly to the vats. How's that for a short supply chain?
Tours
If you would like a private individual or group tour of the brewery, please note that pre-booking is currently required.

Educational and enjoyable
The beer tour: meet our brewer, Arnaud Boreux, who will tell you everything you need to know about the brewing and bottling of Rochehaut beers. Get up close and personal with the vats and finish your tour with a tasting of all six beers we produce.
Call +32 61 46 10 00 or email to book
Arrive on the little tourist train
A little train will take you from the nearby wildlife park right into the brewery cellar, where you begin your tour in the dark with a short sound and light show about the work of the brewer.
With a brewery, agricultural museum, wildlife park and children's play park, Rochehaut is the perfect day out. Start planning your visit now!
The Rochehaut brewery shop
Buy our craft beers to take home
Arnaud Boreux has stocked the shop with our full range of beers and a selection of his favourite craft beers from other Belgian brewers. Rochehaut Brewery merchandise, such as T-shirts, bottle openers, glasses and baseball caps, is also on sale. We have ready-to-buy gift packs or can help you put together the perfect gift.